So, you guys have heard me mention Tim Sandlin in reviews and the blog in the past, a very talented novelist from Wyoming. Well, on January 24th, Tim has a new book out called Rowdy in Paris, which is about a bull rider who chases down two French girls who do him, do him wrong, and take off to Paris with his only championship bullrider belt buckle. Rowdy takes his prize money and goes after them. If you like cowboys, or Paris, or just a fun read, you need to buy this book.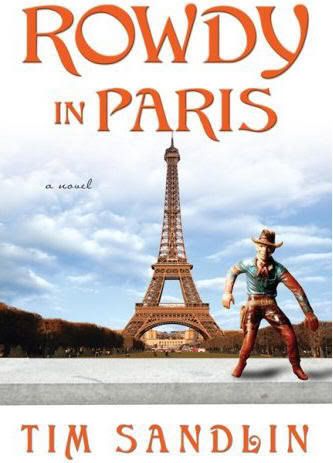 http://www.amazon.com/Rowdy-Paris-Tim-Sandlin/dp/1594489742/ref=pd_bbs_sr_1?ie=UTF8&s=books&qid=1200549134&sr=8-1

You see, Tim's publisher has put him on notice, and if this book doesn't sell some copies, Tim is going to get throwed out in the snow, along with his adorable little 7 year old daughter, Leila. It's really fucking sad. It's 0 degrees in Wyoming, and she's a skinny kid, so I don't give her two hours before she's bear bait. But don't let that influence you.

Here's my cover blurb, which I sent Tim but he didn't use, so, you know, if his daughter freezes, not my fault. That's all I'm saying…

Rowdy in Paris may not be the first existential cowboy novel, and it's probably not the last, but it's certainly the funniest — and what with meaning being as slippery as a frog in forty-weight, we can sure as hell use the funny. — Christopher Moore Author of Lamb and A Dirty Job

Sad shivering kid eaten by bears, or a new funny book. Your choice.