Hey Kids, these photos more or less illustrate the last blog, so, you know, memorize the blog, then look at the pics, or something. Finally got a connection fast enough for pictures.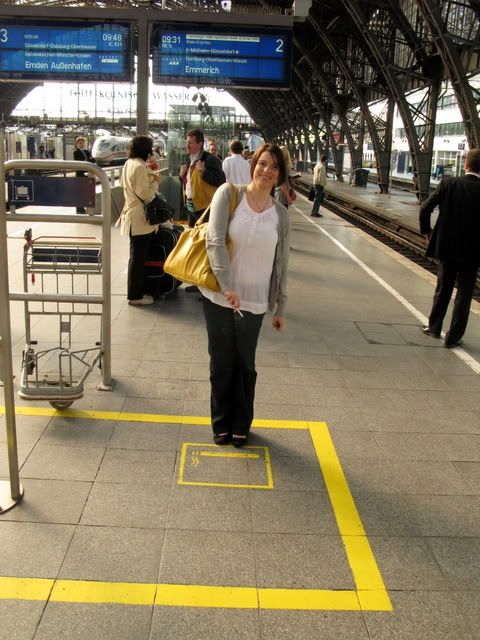 On the road in Germany: My "escort" and press person, Katrin, enjoys a moment of rebellion as she smokes with both of her toes almost outside of the little smoking square.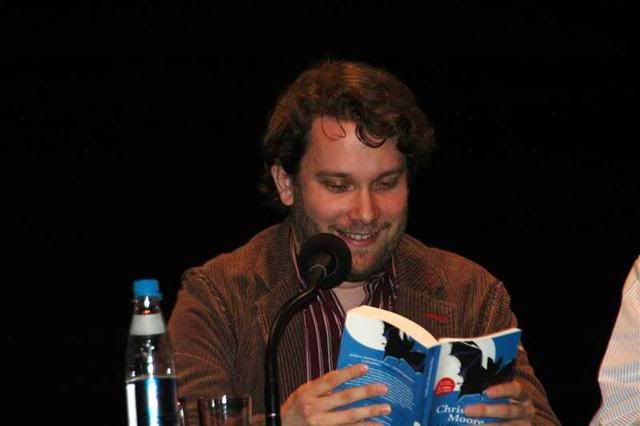 Munich: Actor Christian Ulmann reads from my book in German. (He's a TV star in Germany.)


Munich: Christian and I laughing like loons.


Cologne: Some of my incredibly good-looking readers.


Cologne: I think this pretty-much shows what my readers have in common all over the world: goofiness.


Cologne: Joln, my translator, joins me at the author table.


Rape seeds and windmills on the train from Cologne to Berlin This is the only picture in this section that I took. Charlee took all the rest.


The Berlin Trainstation: Like a Cathedral built to honor safty glass.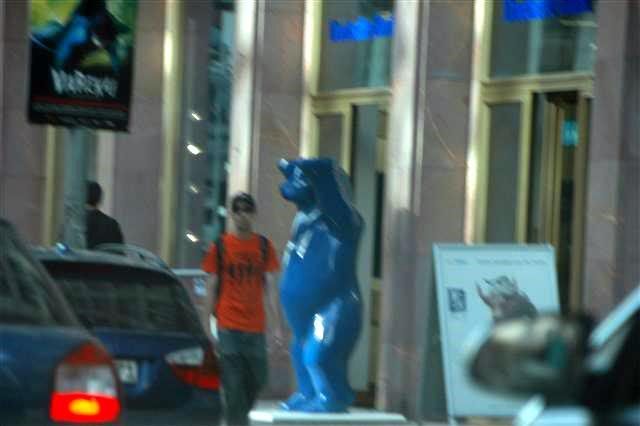 City of Bears: This Blue Bear taken from a moving cab.


Berlin even has killer robot bears!


Christian got sick, so Katrin filled in as translator.


Dietmar Marque (this has to be the wrong spelling — sorry Dietmar, I'm sure Katrin will write me to fix this and I will.) did the reading. Unprepared and cold, he did a terrific job. His day job is as an events director for a book store chain.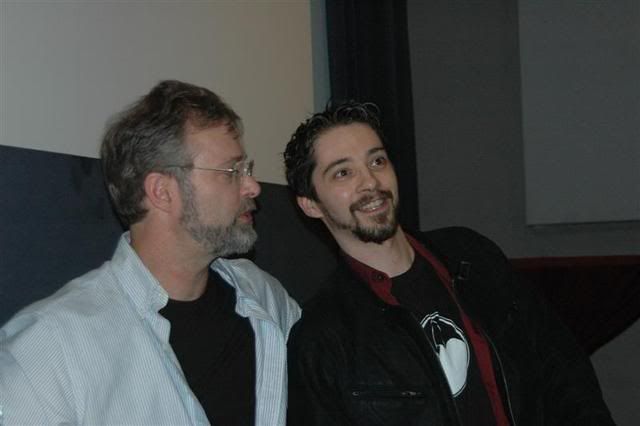 Michael, and enthusiastic reader, wants to be a translator when he gets out of school.


We lost her name, but another enthusiastic Berlinisch fan.
ON TO ITALY


View from my hotel in Milan. You thought I was kidding, didn't you?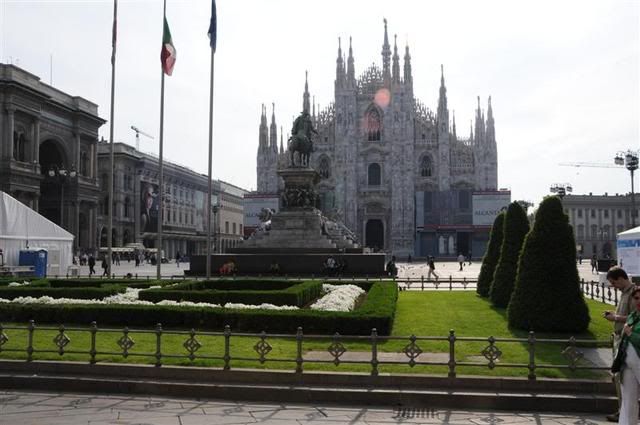 The Cathedral in Milan. The big arch on the left is the entrance to the shopping center. On the right, there's a jumbotron as tall as the cathedral that plays underwear and shoe ads all day. Really.
Comments: http://bbs.chrismoore.com/viewtopic.php?t=14867&highlight=