Here's some stuff that I've seen lately, out and about in Paris, for those of you who don't get the Twitter feed, and some stuff that wasn't on there.
First, if you're on the Left Bank of the Seine, and you're looking for a little fast Greek Food,
What Do You Want?

That's RIGHT! When a BIG ASS GYRO isn't enough? Also, not a bad stripper name.
Just saying.
I know you loves the French cheese, oui?
Sure, they may be behind us in some things, but they are years beyond us in Cheese.

My friends Max and Marjory, who brought this to me from South-Western France where they are from, assured me that the man is warning the woman: What ever you do, Mamon, don't cut the cheese!"
It's soft cheese. Jeeze.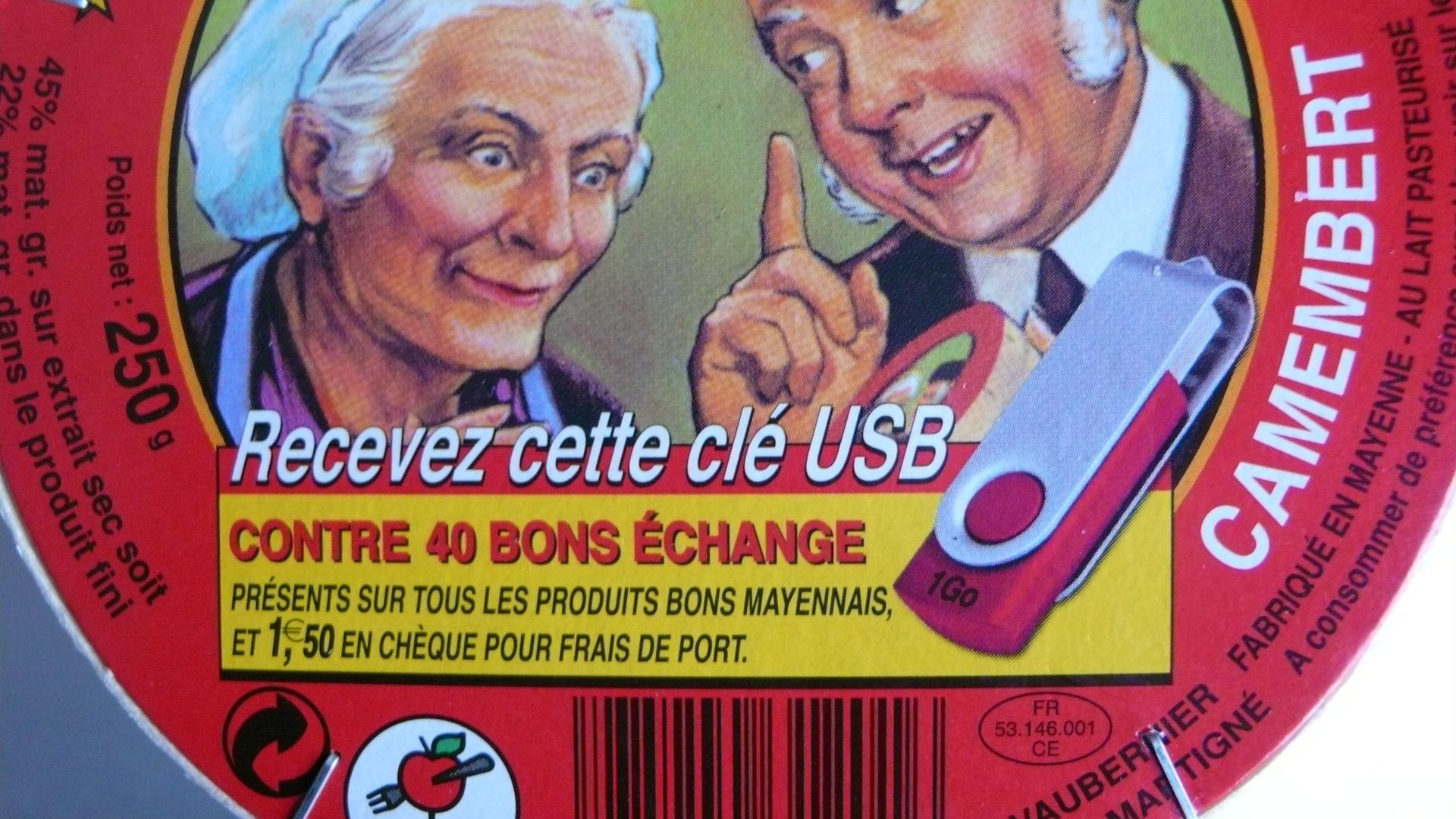 But look, it's not just soft, stinky cheese
— it's digital, hi-def, soft stinky cheese,
on USB key.
By the way, "Digital Hi-Def Soft Stinky Cheese"?
Should not be your first choice for a stripper name.
Sure, digital cheese is different, but uh — well:OUCH, Am I right, ladies?
(Yes, that's Scotch Bright)
Okay, uncomfortable, probably, but you can see yourself in the shine!
So, I'm staying near the Notre Dame cathedral, and I keep posting pictures of it, because it's coverd with gargoyles, saints, snakes, demons, angels, sportos, motorheads, geeks, sluts, pinheads, dweebies, wonkers, richies, and teletubbies, but what I didn't see until this time, up on the South-Eastern Roof:
Looks like a little roof surfing to me: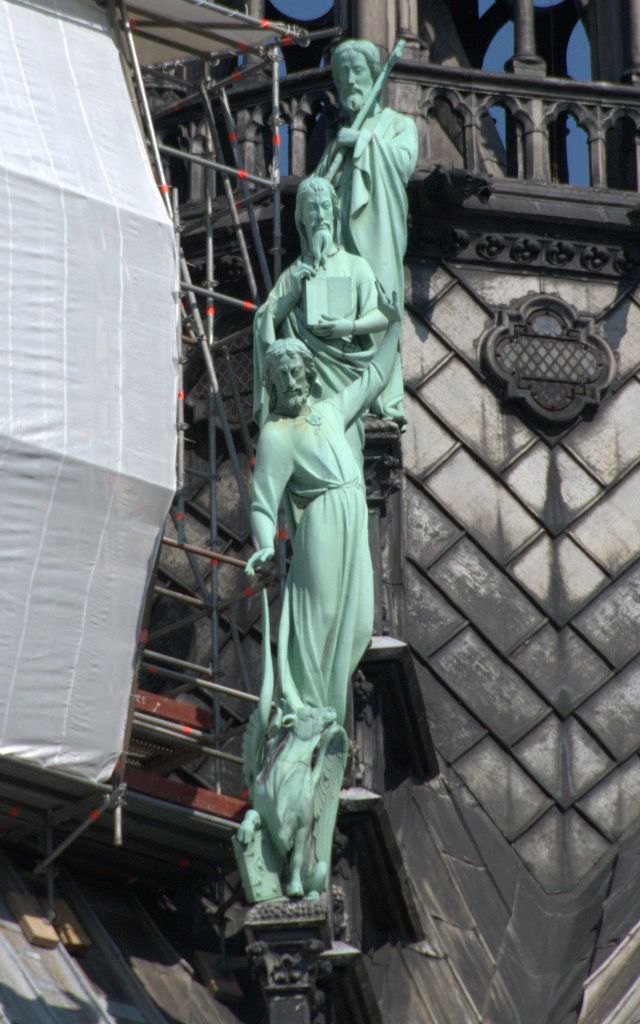 That right, HANG TEN JESUS!
DOOD! JESUS IS SHREDDING THE BREAK AT PONT NEUF!
But the weirdest thing I've seen this week, was this guy, who was sitting all by himself at the Luxemborg Gardens, in front of a chessboard, checking three cell phones.
Yes, look closely. That's a paper mustache.
Okay, it might be performance art. In fact I hope it's performance art. And it's certainly not funny.
But WTF?
If he's a criminal, including possibly a terrorist, then DUDE, A PAPER MUSTACHE!?
But what if he's a cop, working undercover. In that case, DUDE, A PAPER MUSTACHE?
So, just in case, I filmed him. Don't wait for a punch line. Sorry, but it's just a guy with three cell phones and a paper mustache being really sketchy.
So
It it makes you feel any better, I was extraordinarily annoying, AND, I may have either stopped a terrorist attack, ruined an undercover operation, or gotten someone a better grade in drama class, so my work is done here.
I'm working on a piece about the famous and dead for you. See you soon.