First, on a light post in Auvers, France. A lost kitty poster…
On the Alexandre III bridge — the clear danger of pissing off the sculpture…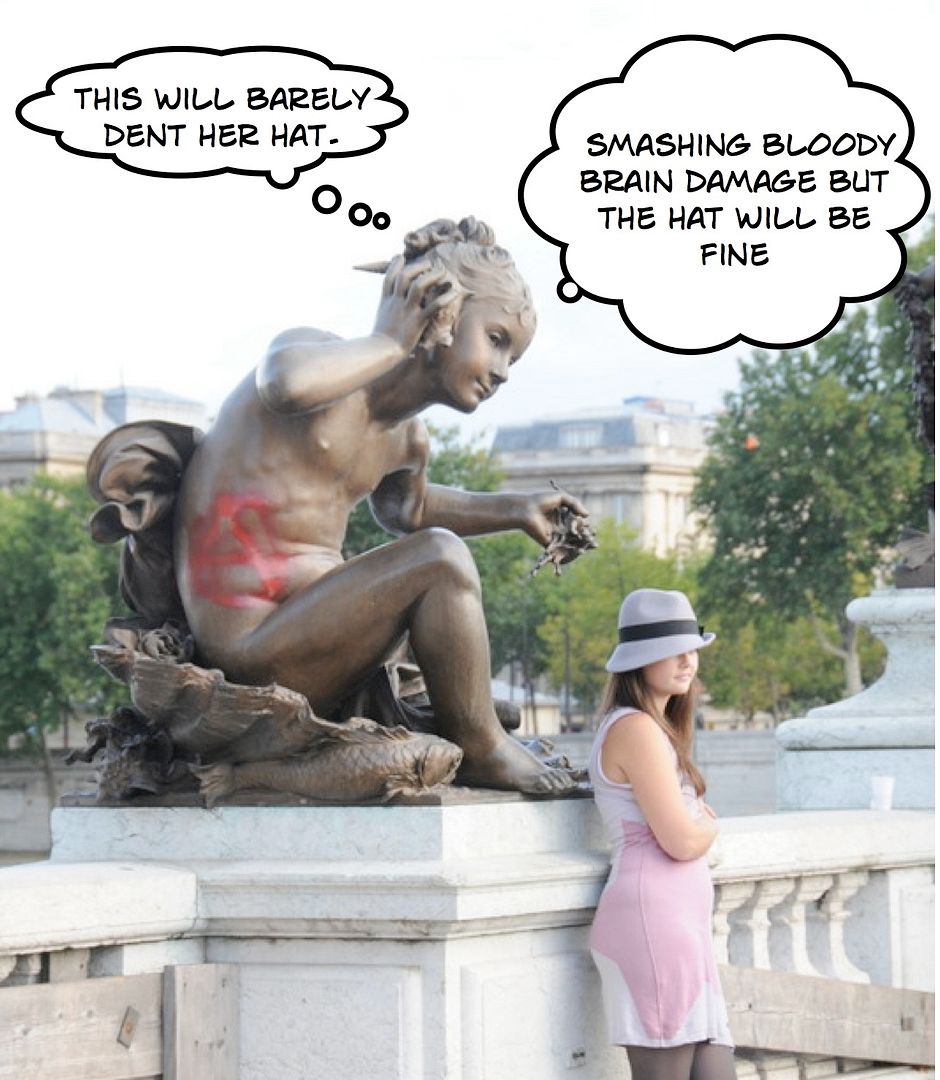 In the late 19th Century, there was a lot of public art, both in France and in England, that personified different industries. It's like the ruling class just went, "I don't care what it actually is, just make it look like agriculture."
Then, there are always the national heroes: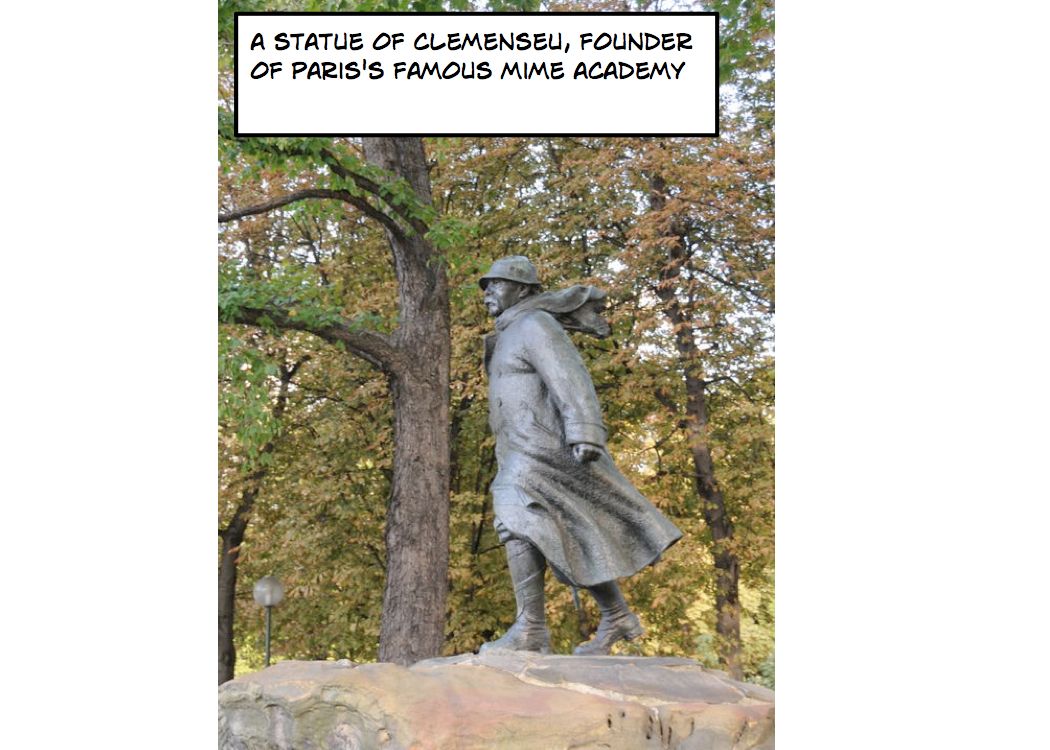 And the institutions they founded: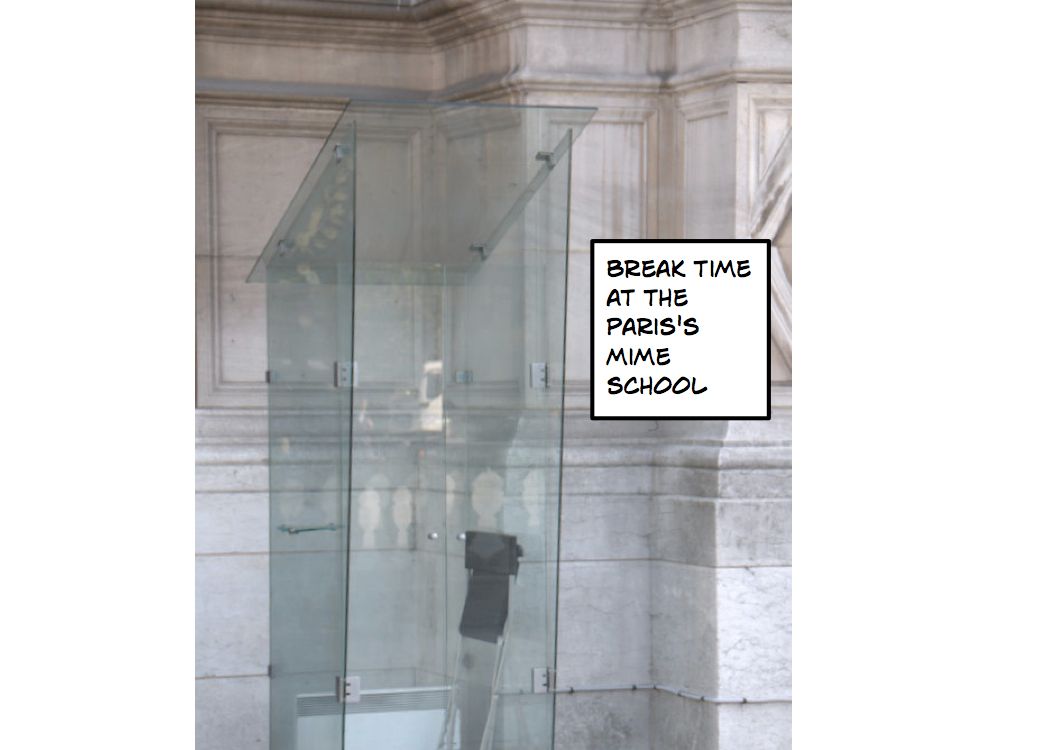 You start with this, then they take one wall away until you can do it completely free form…
Meanwhile, at the Musee D'Orsay…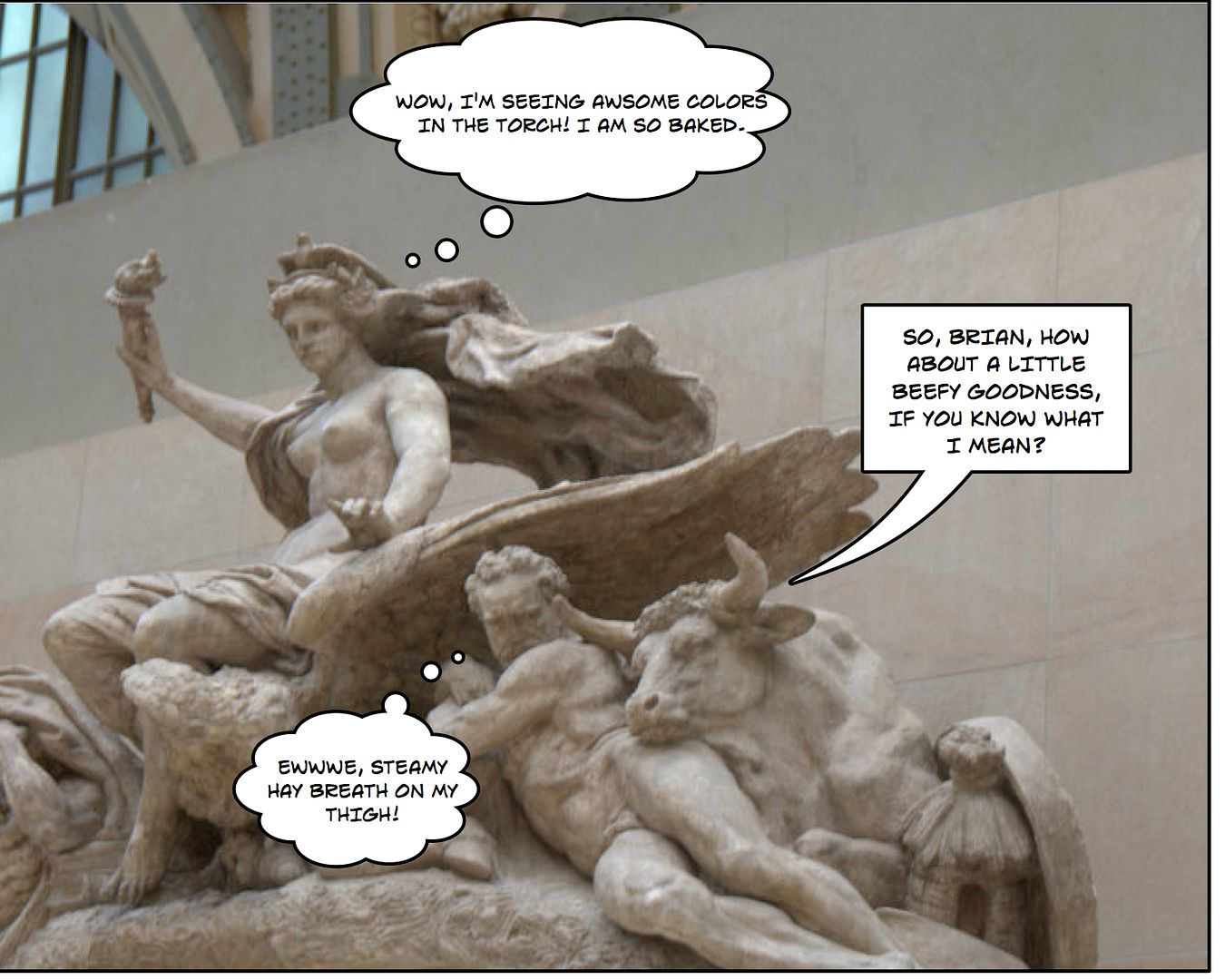 Ah, the single life. Here's a painting of a some 19th century doctors getting ready to perform an autopsy, Entitled: Can't get a Date.
And finally for today, an encore of "When Sculpture Met Opera" with improvements suggested by a reader….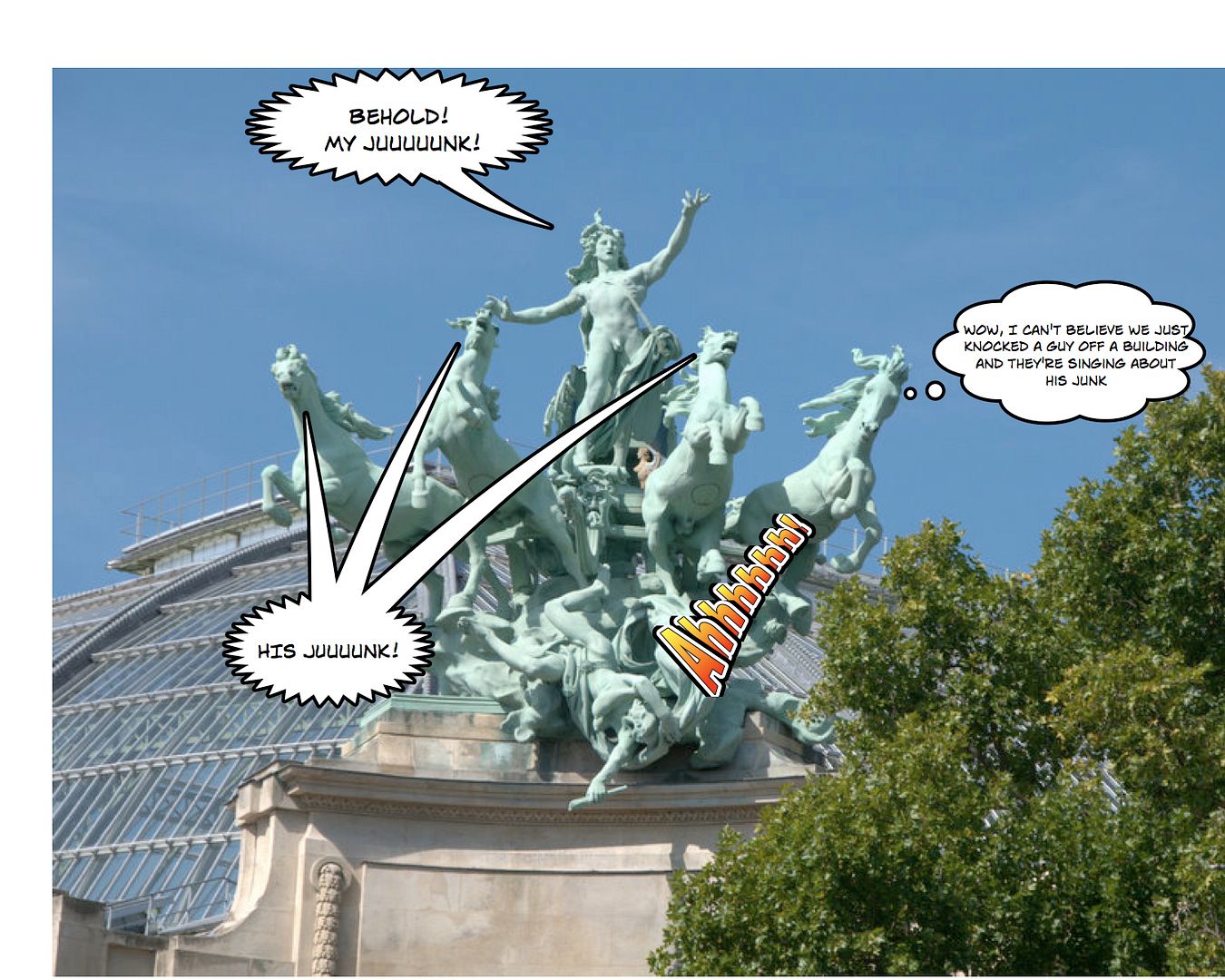 Au Revoir! mon humide canards de amour. Au Revoir!